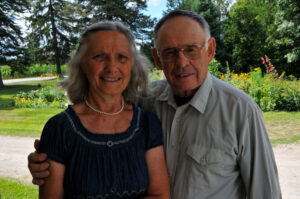 Trussler Farm was homesteaded by 1841. This family farm has had a long and successful history. Stuart and Ruth are the fifth generation to farm here.
The Trusslers grow Bartlett pears, several varieties of apples, pumpkins of many varieties and sizes, and squash. They also sell straw bales, corn stalks, and dried fire wood. Visit the Products page to see what is available now.
Stop by their farm-stand. It is open daily from 9:00 a.m. to dusk.